Despite the poor and patchy form we QPR fans have suffered since our side was promoted from the Championship last season, we are a resilient breed. Defying both logic and the evidence of our own eyes, we are able to send a couple of thousand souls up to the windy north-west of England with hope in their hearts, chattering excitedly about the reunited strike force of Zamora and Cisse, about plans to throw a few inflatables around in the crowd and about a gut feeling that victory could be ours.
But a day which began with such charming optimism ended with what can only be described as disgraceful scenes.
No, this is not about our team's failure to overcome fellow strugglers Bolton Wanderers up at the Reebok Stadium. This blog never attempts to offer a detailed analysis of QPR matches, but let's go so far as to say that today's performance was by no means the worst showing by the Superhoops of late. Yes, it's maddeningly frustrating to be scrapping to avoid relegation and failing to get points from the other teams around the foot of the table. But, while mistakes were made and opportunities missed, this did not seem like a gutless or clueless performance. Moreover, this could have been an entirely different game had a perfectly good goal not been disallowed. The ball crossed the line. But the officials didn't see it and it was the home side that chalked up the first officially approved goal.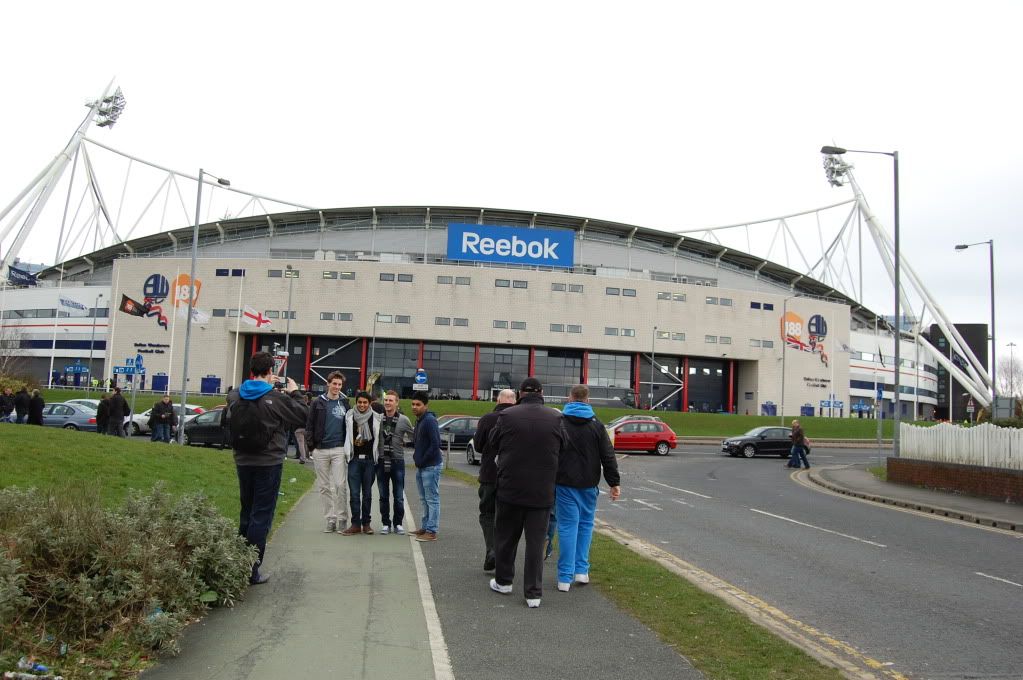 Bolton's Reebok Stadium: scene of more disappointment for QPR fans
The disgraceful scene, then, was what some of us had the misfortune to witness at Euston Station at about 6.45 this evening.
The QPR team had travelled back to London by the same train that some supporters had joined in Manchester. For some of us, the journey itself passed uneventfully. Carriage D offered a quiet and comfortable ride home to the capital. In other carriages, however, it seems that the drinks were flowing and that some of the drinkers were making a nuisance of themselves. A few of these herberts clearly knew the players were on the train (presumably in a first-class car towards the front) and by the time we reached the end of the line, they had decided to vent their frustration towards the team on arrival. As those of us who'd travelled in carriage D began the trudge along the platform, we were overtaken by a very small group who ran past us in their eagerness to confront the QPR party.
Opinions vary. Perhaps some people think it is helpful and constructive to tell a group of recently defeated players that they are a "waste of money" and angrily to ask them how much they are earning. Perhaps some people genuinely think this will be motivating and is in the best interest of the club and the supporters. It seems unlikely, but let's give the singers of such songs and the doers of such deeds the benefit of the doubt.
What is beyond the pale, though, is squaring up aggressively to our players, as one particular idiot did. Any reports you may hear about Jamie Mackie or other players reacting badly are false. Mackie looked justifiably rattled but it is the pleasant duty of this blog to report that all QPR players witnessing the outburst acted with restraint and commendable professionalism given the provocation. Clint Hill stood out as an especially cool head and Djibril Cisse was seen to remonstrate only very gently with those who saw fit to air their complaints.
As the players boarded their waiting team bus, the majority of decent supporters on the scene applauded and offered a traditional "U RRRRRRRRssssss." Some were keen to impress upon players and club officials - including the charmingly calm and pleasant Phil Beard - that the idiots were very much in the minority. It is to be hoped that this message really gets through to the team - that whatever the level of disappointment and frustration we all feel, only a very small number of utter tools would be stupid enough to seek an angry confrontation with the squad.
Let's keep this in proportion lest outsiders (press, fans of other clubs) try to use it to our detriment. No more than five people behaved very badly, and just ONE individual behaved appallingly tonight at Euston. Almost frothing at the mouth and doing his best to get up in the faces of our players, he turned in a performance that, we can only hope, he will be very ashamed of as he sobers up and reflects upon it. You know who you are, feller. Middle-aged, perhaps in your mid-40s. You wore a dark jacket and have shortish hair. You're a dismal excuse for a supporter and your brand of 'passion' is misplaced and unwanted by the vast majority of people who are able to temper disappointment with common decency.
Let's see if a miracle can be worked when an under-performing but basically half-decent Liverpool side come to Loftus Road. There are ten games to go. The way ahead looks bloody difficult and relegation may indeed be a reality before too long. But for God's sake let's keep our dignity.
U RRRRRRRRRRRRssssssssssssssssssss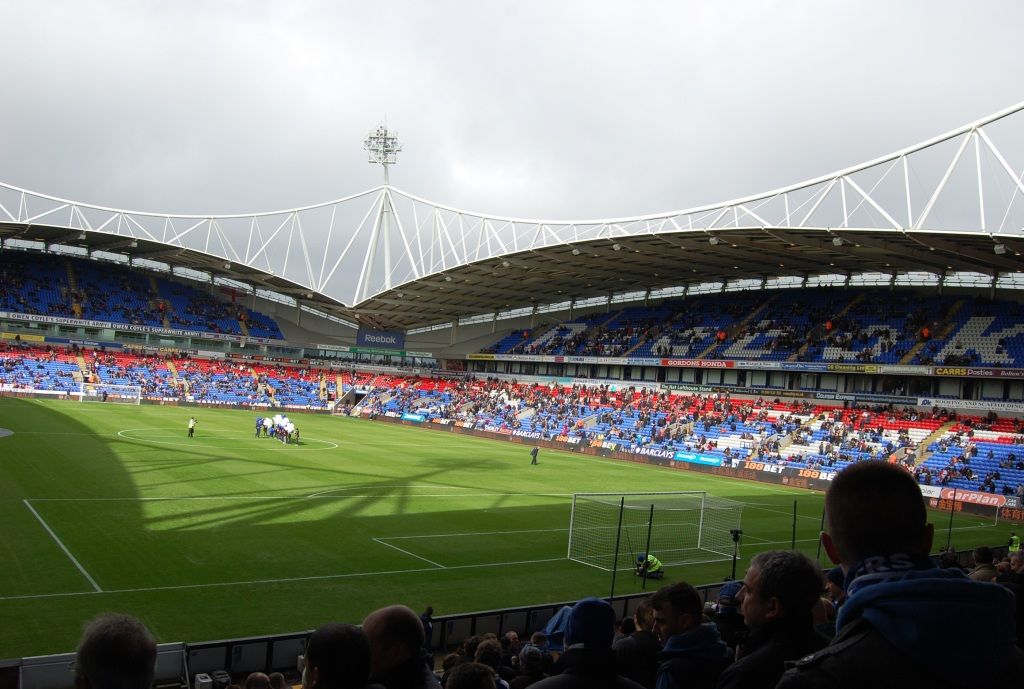 Watching from the South Stand: hoping for the best, fearing the worst